North Shore Counseling Solutions, LLC was established to treat and serve communities North of Boston. Our practice offers a personalized approach to therapy that simultaneously reduces stress and enhances insight through focusing on one's strengths.  At NSCS our core belief is based on the principal that all people, despite any life challenge, have the ability, willingness and power to find healthy solutions.  Our goal at North Shore Counseling Solutions, LLC is about helping one locate their strength and work towards solutions.  Experience treating individuals, couples, families and groups has shown us that relationships are the foundation from which growth occurs and at NSCS our focus is on developing supportive and caring relationships.
At North Shore Counseling Solutions, LLC our open minded approach allows clients to feel welcome and safe.  We understand that therapy can be a challenging process and our philosophy welcomes diversity.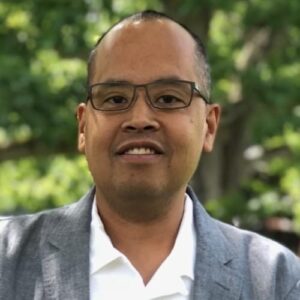 Tai Pryjma, MSW, LICSW focuses on strengths, life narratives and the ways in which our stories are shaped by experience.  He has treated a range of clients and have expertise treating mood disorders, anxiety disorders, trauma and adults in transition.  Much of his work also focuses on treating clients and their families who need support coping with mental illness, alcohol and substance abuse, trauma and planning for life's transitions.
Tai has a psychodynamic and solution focused training background and his practice is informed by a multi-theoretical lens.  Tai's clients have appreciated an engaging and thoughtful style, often saying that his use of humor and insight is refreshing.  Tai's clinical work truly focuses on identifying and accessing one's strengths.
Tai is a Licensed Independent Clinical Social Worker and received his training at the Simmons College Graduate School of Social Work in Boston, MA.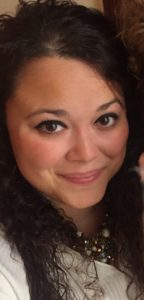 Maria D'Addieco, MSW, LICSW fosters a warm and non-judgmental therapeutic environment in which client feel supported and empowered to address their mental health issues and/or life goals. Her therapeutic style combines compassion and support with solution-focused treatment. She has years of experience working with children, adolescents, young adults, couples, and families. Her training includes traditional psychodynamic approaches, cognitive behavioral therapy, narrative and mindfullness therapies, and solution focused treatment.
Maria is skilled in treating clients who are trauma survivors and those who are managing depression, anxiety, eating, and other mood disorders. Her work with adolescents extends from treating emerging mental illness to behavioral issues, and she consistently connects with teens and young adults. When treating individuals struggling with sexual or substance addiction disorders, Maria offers a tailored approach to recovery which may include coordinating interventions or family meetings, and utilizing group treatment, abstinence, or harm-reduction treatment models.  In her work with families, Maria is adept at working with divorcing or separating parents create co-parenting plans, assisting families recover from and/or cope with change, and guiding couples manage sexual and other relationship struggles. Maria also offers brief treatment, primarily assisting clients with stress management, achieving their next life goal, improving social skills, or simply feeling less "stuck."
Maria is a Licensed Independent Clinical Social Worker and received her training at Simmons College Graduate School of Social Work in Boston, MA.